We are celebrating holiday season with our first plant based dinner course. For non-vegan friends, we do have non-vegan holiday dinner course with roasted Wagyu beef ! We wish you a happy holiday season!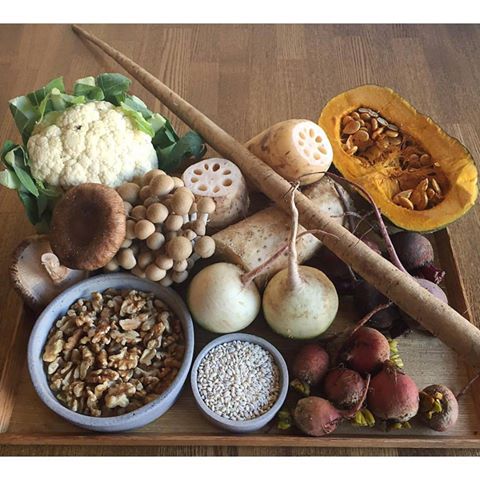 Plant based holiday course
Dec 1st 2016- Dec 31st 2016
Starter
Nanban-zuke 
Okra nori goma ae & Renkon shiro goma ae
Brown rice taco 
Salad
Beets arugula salad with balsamic soy dressing
Two small plates
Tofu pancake & Kabocha manju (steamed kabocha pumpkin cake with stuffing)
Veggie tempura
necco original sushi
Three pieces necco style veggie sushi
Main course
Curry flavored cauliflower steak – with mushroom gravy
$50.00 per a person
Non-vegan option – $60/person Sushi: Tuna, red snapper and renkon kabayaki sushi Main course: Roasted Wagyu beef*Starter, salad and small plates are same as Plant based holiday course
* From two person* Limited availability. * Not for sharing
*1 day advanced reservation is recommended.