Time flies! Necco is celebrating its 2nd year anniversary from October 19th to 31st with 2 of our special treat to our beloved customers.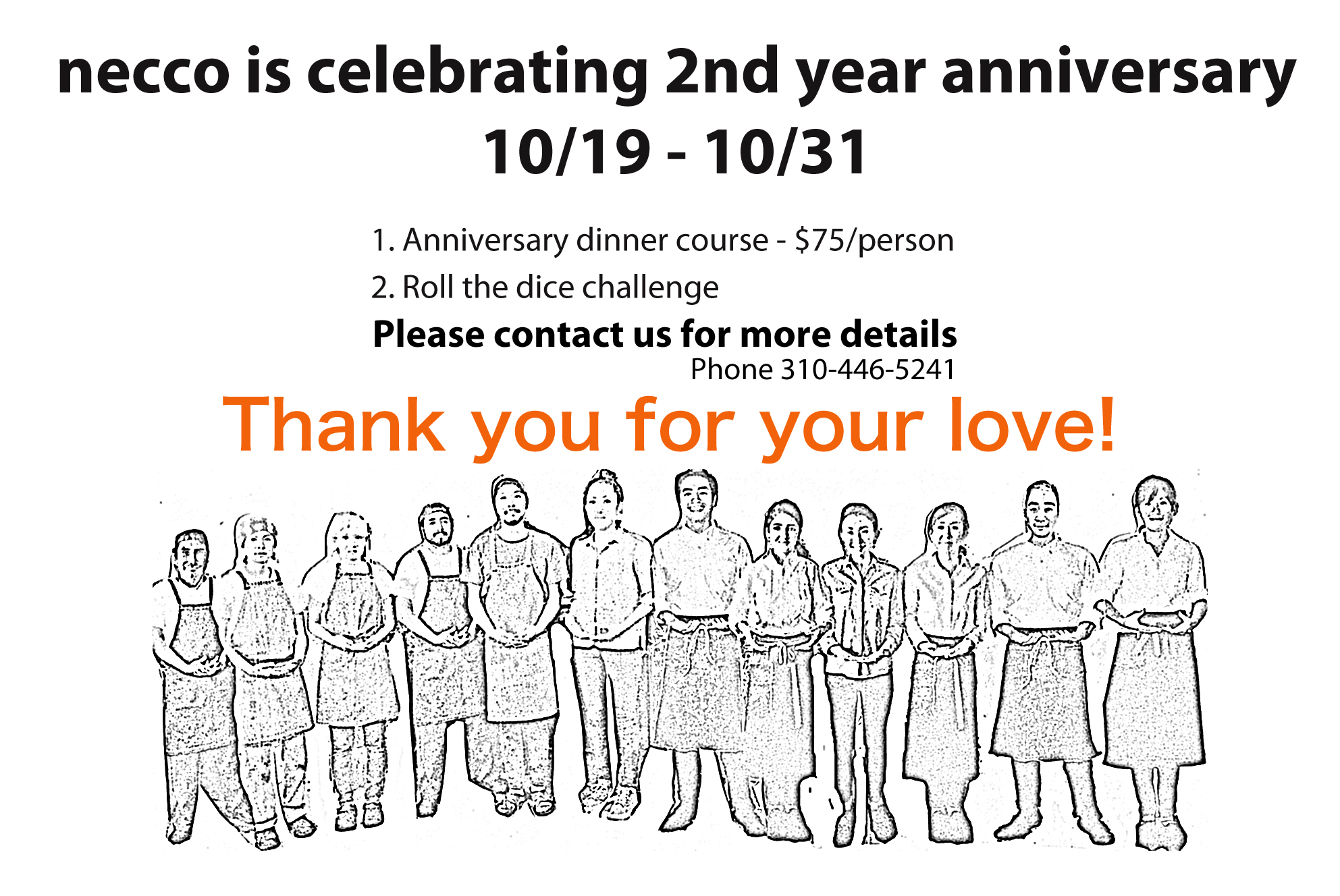 1. 2nd  year anniversary dinner course -$75/ person (10/9 -10/31)
Dinner course comes with a necco original wooden masu sake cup filled with sake for celebration and you can take it home as a souvenir! (Limited quantity per day)*1 day advanced reservation is recommended.
Starter: Small bites from our starter plate
Two chef's choice small plates: Two small plates from our small plates
2nd year anniversary special sashimi: Chief's selection sashimi
necco original sushi: necco style sushi
Main course: Miyazaki Wagyu Beef Nikomi (Slow cooked tender Miyazaki Wagyu Beef)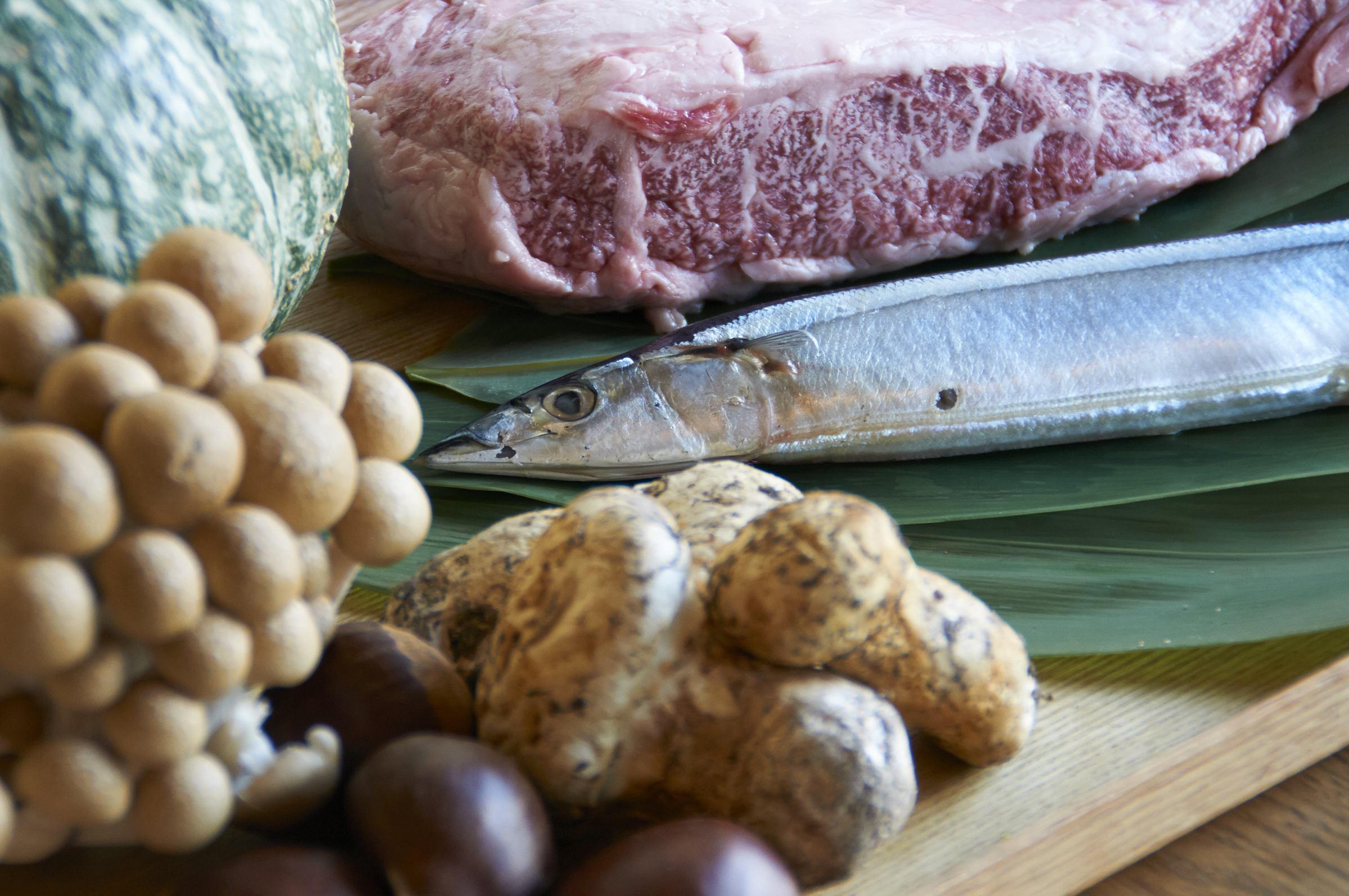 2. Roll the dice! (10/19 – 10/31) DINNER TIME ONLY
Customers get to roll the dice to determine the discount he or she will receive.
1 = $1
Total amount less than $50 – 1 dice
Total amount more than $50 – 2 dices
We hope to see you at necco soon!
All the best,
necco